Mia's Story
Mia McDonald was adored by her family; and the center of their lives. She received the most precious gift, a new heart, when she was four months old. Her precious donor heart was very much at home in Mia for four years. Mia's donor heart was given to her by a beautiful little baby boy named Jacob. We love him and are so grateful for the most selfless gift they gave to our family.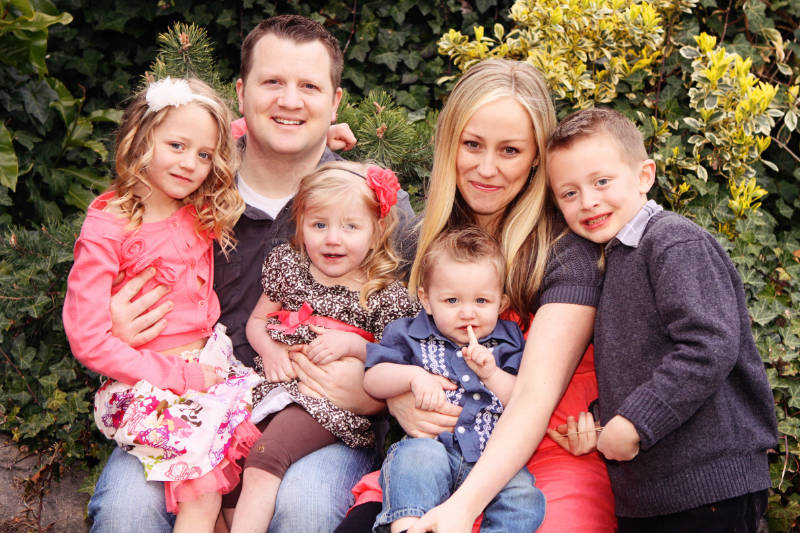 Mia did really well as a transplant recipient, and had a beautiful childhood despite the many doctor visits. Mia loved playing with her sister and two brothers, dancing, and being silly. She loved chocolate "chockit" and had an affinity for the color purple. She always chose the "pool pool" one when given the chance.
Mia also loved Mickey and Minnie Mouse, and decided meeting Minnie was her first pick of wishes. The day after she arrived in Florida on her Make-A-Wish trip, she became ill and was taken to the local hospital. Sadly, Mia's tiny little heart stopped beating while in the cath lab at that hospital. She never made it to Disney World, and her family had to say goodbye to their perfect little girl there in Florida.
Mia was the happiest of children and brought so much light to others. She was truly an angel in our home who endeared herself to all. Her family misses her every minute of every day. Every year for her birthday and angel day her family tries to keep that love alive by showing love to others in Mia's honor. If you want to participate in #love4mia, do an act of service today, or something that shows love for someone else. Share and post with the hastag #love4mia.